Here you can find projects financed within the Active Citizens Fund – Regional Programme.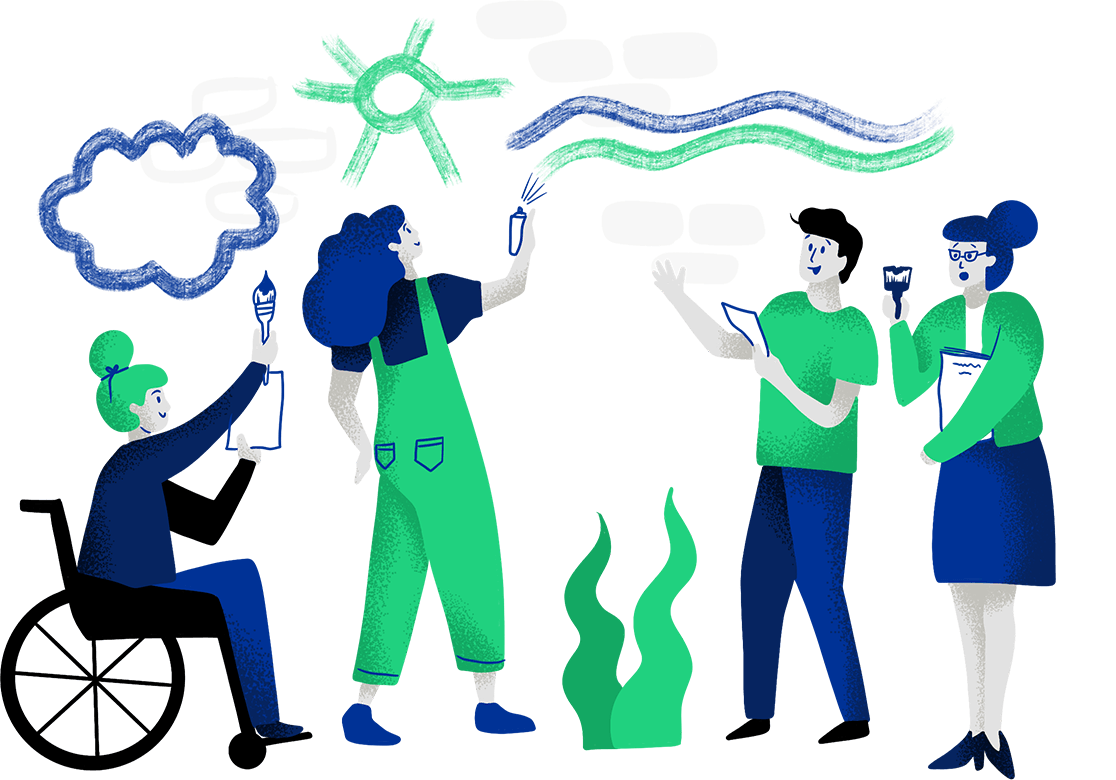 Click on the voivodship on the map below to find projects implemented in this province.
Project Promoter: Fundacja Równość.org.pl
Grant amount: 115 080,00 EUR
Partners:
FRI – Foreningen for kjønns- og seksualitetsmangfold Vestland (Norway)
Samtökin '78 (Iceland)
Duration: 01.12.2021-30.11.2023
As part of this project, we will map the problems of LGBTQIA people and the expectations they have of public institutions. Based on this diagnosis, we will propose postulates and solutions that can be implemented by local governments. At the same time, we will strengthen advocacy at the local level to support the implementation of such policies. We will carry out a public campaign aimed at countering hateful narratives about the LGBTQIA community.
Project Promoter: Stowarzyszenie Wspierania Działań na Rzecz Osób Potrzebujących Pomocy DROGA
Grant amount: 102 480,00 EUR
Partners: Olsztyńskie Stowarzyszenie Pomocy Telefonicznej
Duration: 01.10.2021-30.09.2023
Within the project we will publish 3 publications dedicated to the phenomenon of domestic violence, particularly against women. We will conduct a series of workshops for local authorities, representatives of police and health services, as well as for schools, in particular for children and adolescents from violent families. Moreover, 8 therapists will be trained on therapeutic treatment of perpetrators of violence with the use of the Finnish Jyvaskyla method.
Project Promoter: Stowarzyszenie Pelikan
Grant amount: 101 454,99 EUR
Duration: 01.10.2021-30.09.2023
At the time of separation, parents often fail to see the needs of the child. That is why in our project we will implement solutions aimed at protecting children from emotional violence committed by their closest relatives. We will conduct educational workshops for parents, provide support for children, use a new tool – mediation process with children's participation. We will initiate discussion and exchange of experiences between representatives of institutions working with families at different stages of a divorce-related crisis.
Project Promoter: Fundacja Wolności
Grant amount: 101 800,00 EUR
Duration: 01.10.2021 -30.09.2023
The aim of the project is to engage the residents of four county towns in the Lublin Province (with a particular focus on youth) in watchdog activities at the local government level. We will conduct monitoring of the mayors' pre-election promises and research the activity of councilors. The reports prepared as part of the project will serve as a tool for the citizens before local government elections planned for 2023. We will develop the 'Open Lublin' newspaper by engaging citizen journalists in its co-creation. The project will result in an increase in independent and objective accountability of mayors to citizens regarding the fulfillment of their electoral promises, an increased activity and accessibility of councilors, and a greater sense of youth's influence on local affairs.