The call for microgrants for emerging organisations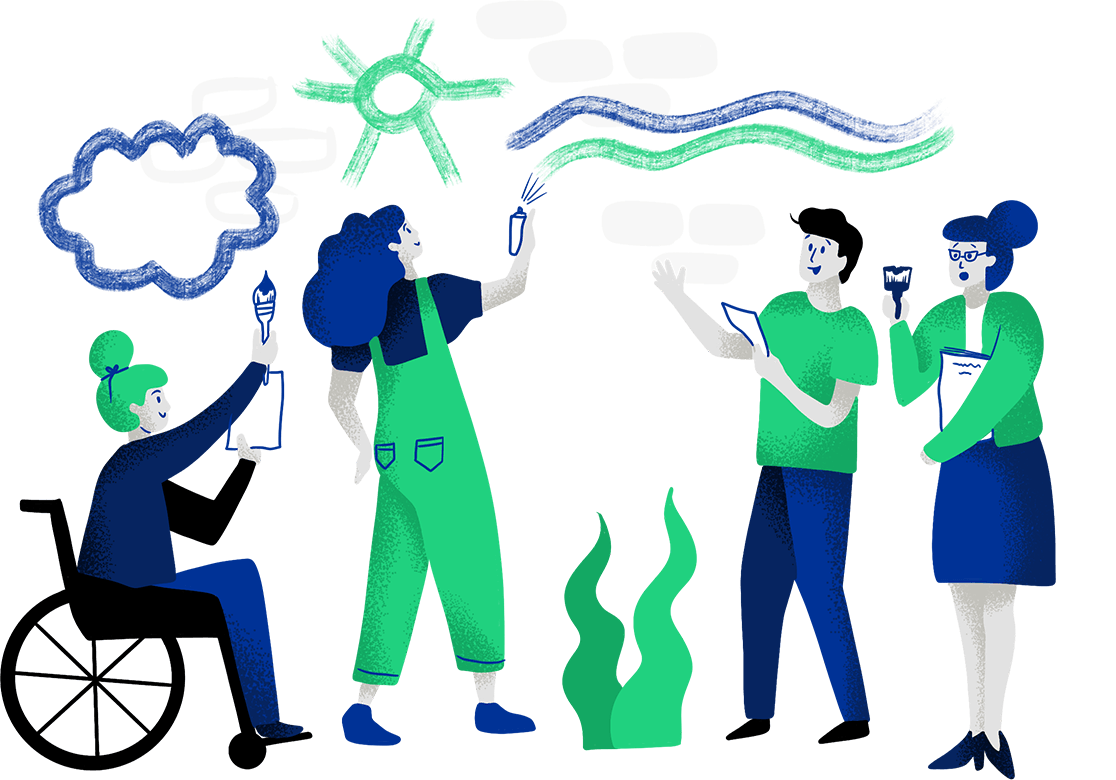 The call for microgrants to advance emerging organisations was launched on 1 March, 2023. The deadline for submitting proposals is 8 May, 2023, 12.00 (noon) CET. Organisations eligible are those registered not earlier than on 28 February 2020
Microgrants are funds awarded to less experienced organisations for on-going activities connected with team building and work organisation, recognisability, and cooperating within local communities. The objective behind this call is to provide optimal conditions for the development and proper functioning of emerging organisations and entities which have yet to adopt internal rules and procedures, agree on workplace culture, and find ways to effectively reach out to the recipients of their activities.
General conditions of the call
The total allocation earmarked for this call is EUR 360,000 and comes from Norway Grants.
There is one type of microgrant available:
minimum grant amount: EUR 10,000
maximum grant amount: EUR 12,000
implementation period: 6 to 8 months,
co-financing: optional,
for organisations registered not earlier than on 28 February 2020 and not later than on 28 February 2023 (a day before call announcement) whose objectives (as listed in their founding documents) are aligned with at least one of the four outcomes (support areas) of the ACF–Regional Programme (Increased support for human rights, Empowerment of vulnerable groups, Strengthened democratic culture and civic awareness, and Support for civic sector development);
for organisations who have never been awarded an ACF-Regional or ACF-National grant.

Each proposal must contain four mandatory actions, i.e.
actions aligned with a given organisation's resource development and management plans,
actions aligned with an organisation's communication and image building plans,
two actions aimed at external beneficiaries, aligned with at least one Programme support area.

Applications will only be accepted via the Electronic Grant Application and Management System (EGAMS), available at: https://generator.aktywniobywatele-regionalny.org.pl/.
Application timeline:
from 12.00 (noon) CET on 1 March 2023 to 12.00 (noon) CET on 8 May 2023.

Announcement of call results:
administrative and eligibility evaluation: by 19 May 2023,
content-related evaluation: by 20 July 2023.
Areas of support in the call for microgrants for emerging organisations
All initiatives financed from microgrants for emerging organisations should contribute to achieving Area 4 outcomes, that is they should foster the development of the social sector.
Area 4 actions ought to aid organisations in:
clearly defining their mission (what they intend to change by taking grant-funded actions, how they intend to implement change, and how their actions differ from those of other organisations) in response to diagnosed needs of specific beneficiary groups, development plans of local governments or specific sectors (e.g. social services, education, etc.);
fulfilling their mission in a flexible way which allows for adjusting to evolving conditions, basing their mission on an ongoing reflection about long-term goals which exceeds the timelines of individual projects;
diversifying their budgets, i.e. reducing dependence on a single source of financing/a single funder to the highest degree possible; decreasing the share of citizen donations in the overall budget so as to ensure that the organisation has the resources for ensuring stable operations, as well as independent formulation of goals and the methods of their achievement;
implementing effective fundraising strategies – increasing financial independence by pursuing business activity, for-profit public benefit activity and establishing non-profit Polish limited liability companies (sp. z o.o.);
improving management by effectively using digital tools for project implementation, team work, and communications with beneficiaries;
enhancing partnerships and cooperation networks which bring together other organisations, informal groups, as well as public institutions and business;
offering staff and volunteers stable and attractive work conditions, along with opportunities for continuous competence improvement, boosting their motivation to become involved in a given organisation's mission by giving them a say about the organisation's future development;
ensuring transparency; strengthening the efficiency of advocacy measures that help others understand the benefits ushered in by a given organisation's activity and the role it plays in advancing civil society;
communicating effectively to spread information about its actions, reach selected beneficiary groups, and successfully satisfy their needs.

Under this call, microgrants for emerging organisations will be awarded only to entities whose founding documents list activities aligned with at least one of the ACF-Regional outcomes.