Here you can find projects financed within the Active Citizens Fund – Regional Programme.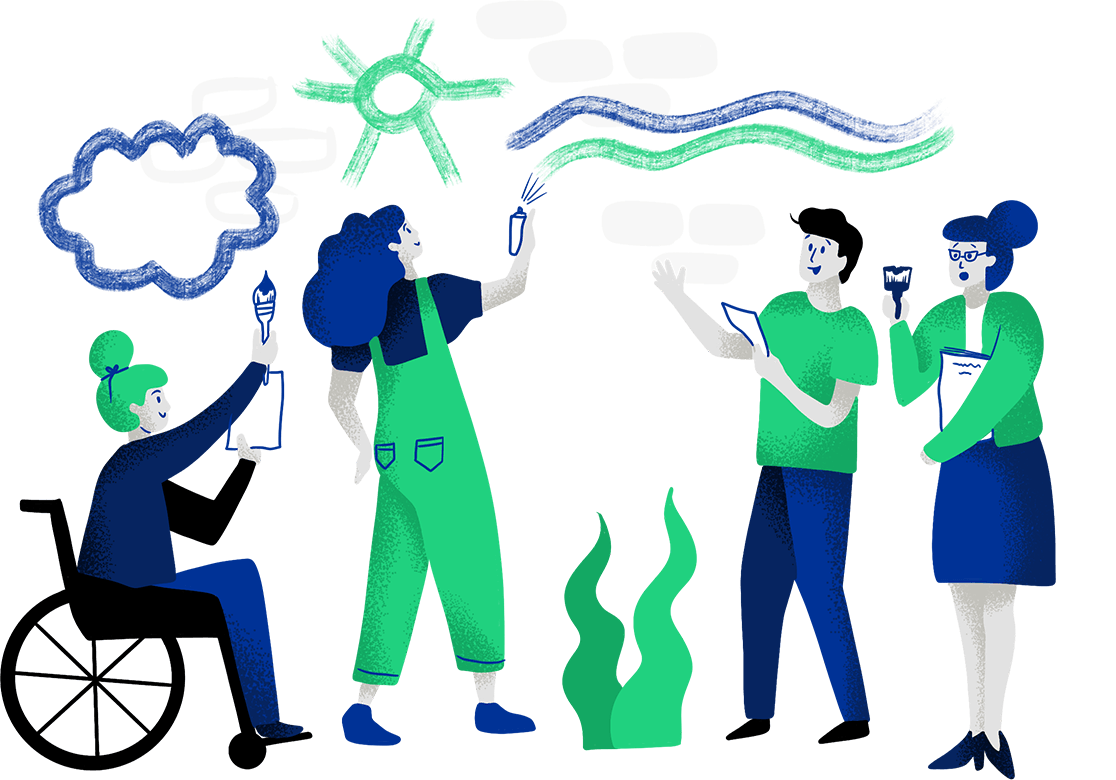 Click on the voivodship on the map below to find projects implemented in this province.
Project Promoter: Stowarzyszenie Pomocy Dzieciom i Rodzinie "ARKA" im. Ks. Juliana Żołnierkiewicza
Grant amount: 83 857,15 EUR
Duration: 01.11.2022-31.12.2023
The aim of the project is to provide child victims or witnesses of violence and their families with access to free psychological and therapeutic support. As part of the project, an interdisciplinary support centre has been founded for children and their families living in the city of Olsztyn and the surrounding area. This is a facility where children and their families receive medical, psychological, legal and social support in the same spot.
Project Promoter: Fundacja Forum Inicjatyw Społecznych
Partners: Norsk institutt for naturforskning (Norway)Urząd Gminy Polkowice (Poland)Uniwersytet Wrocławski (Poland)
Duration: 01.11.2022-31.03.2024
In this project, we address the problem of low engagement of the Polkowice Municipality residents in climate protection activities. We are carrying out training for young people on such topics as methods of conducting dialogue, strengthening the sense of agency, ways to engage the residents, as well as climate threats and good practices to prevent them in Poland and Europe. Young people will be able to use the acquired knowledge and skills during the 1st Polkowice Climate Dialogue, which they will co-host.
Project Promoter: Fundacja Rozwoju i Terapii Moja Przestrzeń
Grant amount: 28 034,51 EUR
Duration: 01.12.2021-31.05.2023
In this project we deal with equal educational opportunities for children with sensory integration disorders. As part of the project we conduct training for teachers, parents and grandparents. We evaluate the educational facilities and develop guidelines and tools to prevent discrimination. We provide the specialist support needed to initiate and sustain change. We conduct workshops on identification and communication of needs for children.
Project Promoter: Stowarzyszenie 515
Grant amount: 27 398,81 EUR
Duration: 01.11.2021-31.10.2022
As part of the project, we are launching a unique meeting place on the 515 kilometer of the Oder River. Residents are invited to discuss current local issues there, in a friendly atmosphere, at a round table by the river and over a shared meal. We conduct 15 debates and develop a summing-up report we will use to submit comments and recommendations for local policies in Krosno Odrzańskie. We develop three scenarios of outdoor classes for local schools students, and create the world's first river scent.
Project Promoter: Fundacja bioAutyzm
Grant amount: 22 610,94 EUR
Duration: 31.12.2021-30.06.2023
Within the project we use crisis coaching in activities addressed to 24 carers of children and young people with autism, we also conduct workshops for them on communication and volunteering. We organise travel workshops on volunteering and environmental education for older children and teenagers with autism. A group of children, young people with autism and their carers, prepared in this way, will act as 'eco-volunteers' for the local community.
Project Promoter: Fundacja BEZLIK
Grant amount: 23 000,00 EUR
Duration: 01.12.2021-30.09.2022
Within the project we conduct educational activities on how to prevent discrimination and respond to sexual harassment and abuse at universities. We want to raise awareness of the problem among a wide group of recipients, provide them with reliable knowledge and show them how to react quickly to situations of violence and harassment at universities. We conduct 15 anti-discrimination workshops and 5 webinars. We create an educational spot and promote it widely.